Millions of travellers around the world use Google on a daily base to search for their place to stay during their holiday. Whether it's for inspiration or information, every brand wants to show up for interested travellers. Google Hotel Ads displays availability and prices of a property, whether it's a hotel, apartment, vacation rental or campsite.
Why direct bookings?
Many advertisers work with Metasearch engines to grow their business. Of course, this is a good way to grow fast through the reach of these platforms, but often this comes with a price. The focus on direct bookings has several advantages:
Stay the owner of the customer data during the customer journey, which is an opportunity for up- and cross-sell to your client;
Optimize towards your own KPI's, for example, depending on booking-arrival window and seasonality;
Pay only when travellers select your room rate. Receive conversions at lower costs to get a higher return on investment.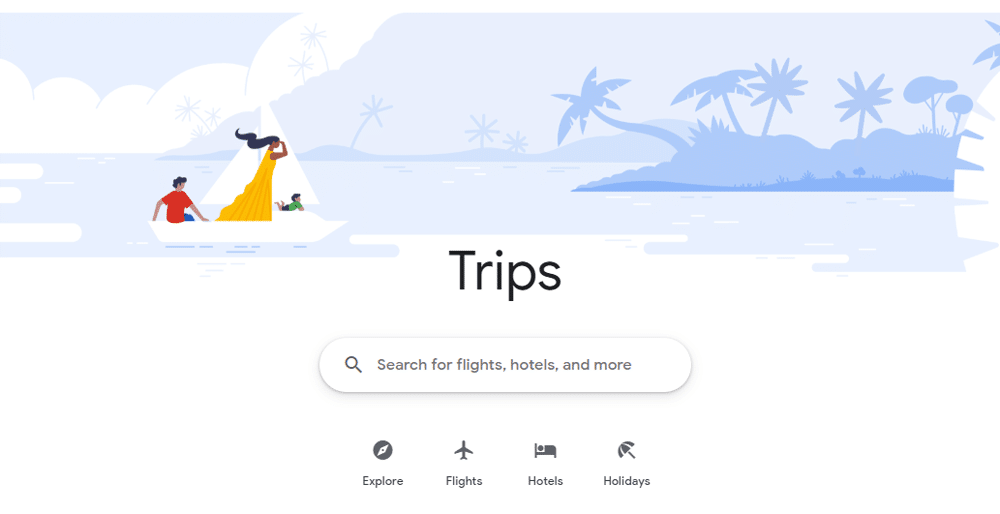 The history of Google Hotel Search
Since the beginning of Google, travellers have been using the search platform to find their holiday destination. As a hotel owner, you could try to rank with your property high in Google. But Online Travel Agencies (OTAs) soon emerged, which led to bookings of these hotels through their own platforms. Parties such as Booking.com and Expedia managed to acquire a golden business.
The OTAs advertised – and still advertise – a lot within Google. The OTAs were among the largest Google advertisers worldwide. However, Google also discovered that they only had a small share in the customer journey of the entire hotel booking chain.
Since 2010, Google has therefore been looking at and experimenting with how hotels can be displayed in a different way within Google. In 2010 this started with an integration within Google Maps where you could search for hotel prices via the Hotel Finder from Google. Hotels were also able to position themselves within Google through what we now call Google My Business. Subsequently, the Google Hotel Center was created. In this environment, hoteliers managed its hotels and OTAs to be in charge of their offerings and create advertisements for Google.
Recently, advertising for hotels has been transferred to the Google Ads environment. This is the advertising environment in which advertisers can both create text ads and the environment in which many online marketers and online marketing agencies are used to work. The management of the accommodations remains part of the Google Hotel Center. In addition, Google My Business remains an important part and also the environment in which extra information about a hotel can be displayed.
More About Google Hotel Ads And The Customer Journey
Google Hotel Ads display availability and prices of a property, whether it's a hotel, apartment, vacation rental or campsite. But it includes more. Google Hotel Ads makes it possible to reach travellers directly during their search process, and can therefore produce a significant increase in the number of direct bookings on your website. And the costs? You're in complete control of them because it's you who sets a bid per click or, when you go for the performance-based option, a maximum spends per booking.
To explain how your presence in Google Hotel Ads can boost sales, we'll get into a bit more detail about how and when the ads are displayed. As a user, you can see Hotel Ads on different places within Google:
Google Search Engine Result Page (SERP);
Google My Business Listings (GMB);
Google Maps;
Google Assistant.
Whether and when you will see Google Hotel Ads depends on the search term within Google and where you start searching. The mission of Google is to be the trusted place where travellers go for the most useful information to make faster, effortless decisions. Whether a traveller is at the beginning of the customer journey to find the perfect holiday, or already knows exactly which hotel he or she wants to book: Google's wants to be relevant and assist the traveller in the customer journey.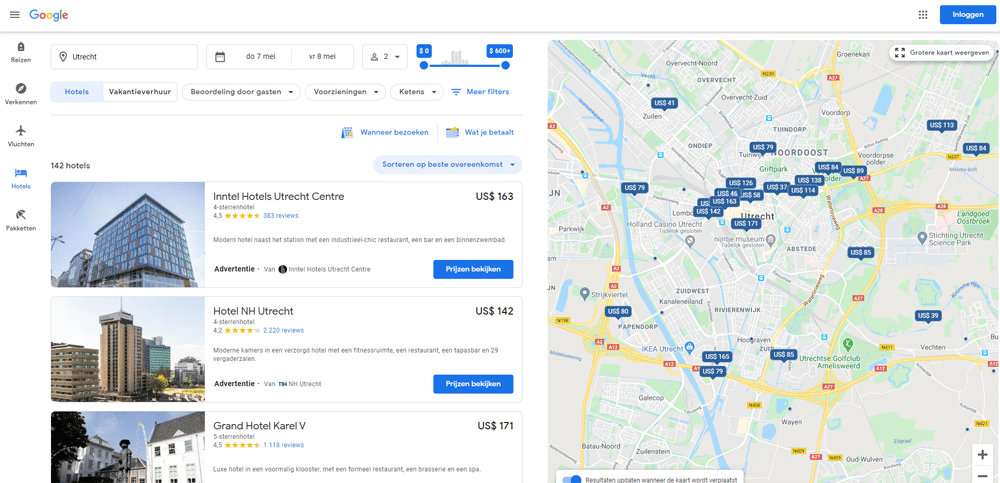 How to Get Started With Hotel Ads?
To start with Google Hotel Ads you need to connect with an integration partner like Adchieve. They can help you set-up the integration and the connection with Google, after which Hotel Ads campaigns can be created within your Google Ads account. The integration consists of providing Google with the following information:
Providing a list with your properties to match with the Google My Business listings in the Google Hotel Center;
Setting-up a connection between your booking engine and Google to provide real-time availability and prices;
Providing landing pages of each property with instructions how to add parameters such as arrival date and time of stay.
Free Ebook

: Increase Bookings With Google Hotel Ads

Advertising through Google Hotel Ads gives you the opportunity to reach new guests when they use Google to search for hotels. You improve your hotel's visibility on Google, which increases the likelihood that new customers will find and book your hotel.

Click here to download

the ebook "Google Hotel Ads – Boost Your Online Hotel Bookings".

Not sure whether your properties or resources meet the conditions to start with Google Hotel Ads? No worries, your integration partner will help you with these queries. Afterwards, you are ready to start creating and optimising your Hotel Ads within Google Ads.
Revfine.com
2022-02-19T14:03:20+01:00