Coronavirus threw a lot of well-established routines and best practices overboard without warning. Within only a few months, almost every aspect of hotel operations had to be re-examined and updated in ways nobody would have predicted at the start of 2020. To help you navigate this transition, this article sums up actionable tips on how you can adapt your guest journey to the new reality.
New Automation Standards Due to The Corona Pandemic
New, strict hygiene regulations and safety protocols are at the centre of the many changes hotels have to make when they reopen. These changes will transform the guest journey as we know it. You want to provide your guests with optimal service during the booking, pre-stay, in-stay, and post-stay phase. Read on to learn more about what has changed and how you can respond to it. Spoiler alert: We predict that automation and process optimisation will define new standards for the hospitality industry.
Create a Smart Guest Journey at Your Hotel
Zooming in on the pre-stay, stay and post-stay periods of the guest journey, we've listed the key novelties to expect throughout a guest's experience at your hotel.
Shifts in The Booking and Pre-Stay Phase
Below we describe the changes in the booking and pre-stay phase of the guest journey.
What we saw in the past:
Non-refundable rates offered at a discount alongside more expensive flexible rates
Seasonal demand from different markets and guest segments
What the future may hold:
Regulations that require quarantining upon arrival will make international travel a hassle for a while. Domestic travel is likely to see a surge as a result. Since people have been stuck at home for so long, even staycations are highly sought after now.
Multigenerational travel is another emerging trend. Extended families living far apart haven't been able to visit each other and travelling together is a great way to make up for a lost time.
As you can imagine, cleanliness will be the number one priority for many guests. Brands that communicate what they are doing to keep guests safe will gain a leg-up on the competition.
How to respond:
1. Offer flexible bookings: Refundable rates and generous cancellation policies on your direct channel will help convince potential guests to book, winning your commission-free business.
2. Focus on your domestic market: This means targeting people who can reach you by train or car. Localise your social media and optimise your content for a domestic search to reach this market. Stick to your local language and take advantage of public holidays for the best results.
3. Highlight safety measures: Potential guests should immediately see why you're their best option. Highlight what you're doing to keep your property clean and safe. Showcase your facilities and services, and all the new procedures you've implemented to ensure their safety.
4. Use chatbots: Set up a chatbot that guests can interact with during their travel research. That way site visitors can get quick and accurate answers to FAQs and ask about your hygiene protocols, your dining options, kids' activities and more. You'd be surprised how much a quick answer to these questions can boost your conversion rate.
A chatbot is also a great tool to pitch add-ons like early check-in or airport transfers later in the guest journey.
5. Use pre-arrival stay personalisation: Lastly, once a guest has booked, give them the pleasure of customising their stay. Upselling your guests with personalised deals and services builds excitement for the trip, giving your guests a treat to look forward to.
Sending targeted pre-arrival messages via an upselling platform like Oaky allows you to promote deals that will make a guest's stay more fun, memorable, relaxing or hassle-free. Invite your guests to make the most of their stay and boost your ancillary revenue at the same time.
Changes in The In-Stay Phase
Below we describe the changes in the in-stay phase of the guest journey.
What we saw in the past:
Checking in and out at the front desk was a non-negotiable step at most hotels
Face-to-face interaction with staff was a necessity
Daily housekeeping was an absolute must
Guests sharing the gym with strangers was the norm
What the future may hold:
Hotel teams and guests will need to adapt to three types of physical distancing after reopening after Covid-19:
Guest-to-guest
Guest-to-employee
Employee-to-employee
This will impact how people interact with each other on-site, as well as how properties can provide services.
How to respond:
1. Offer remote services: Reduce guest-to-guest contact by providing as many 'remote services' as possible. This includes spacing out tables in dining rooms, providing in-room entertainment like video games or movie night packages, bookable windows for working out at the gym and placing beach chairs further apart.
2. Implement remote check-in/out: Keep your guests and staff safe by allowing guests to enter their details pre-arrival. Online check-in and check-out are perfectly suited to hospitality's new needs, forming an important part of the contactless guest experience. Checking in online will save your guests time, effort and limit potential exposure to contaminants via physical touchpoints.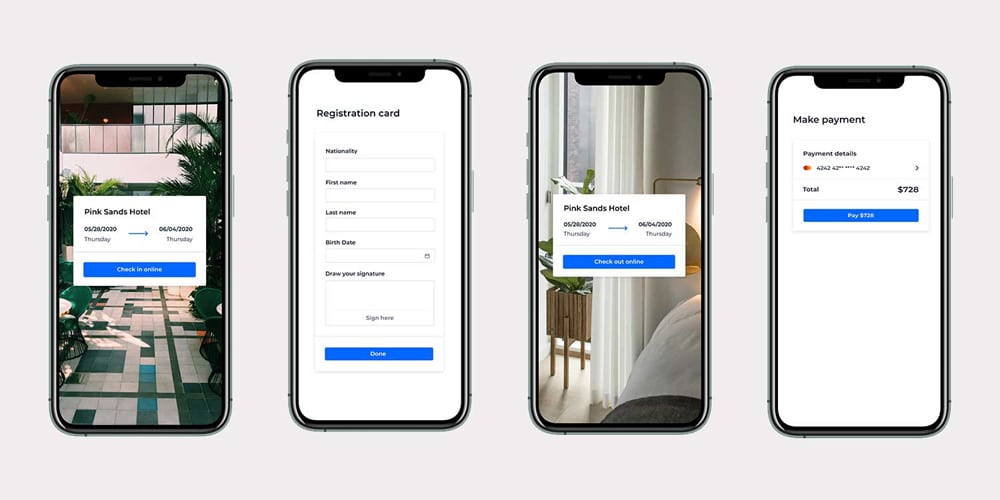 3. Provide exclusive & in-room dining options: Excite your guests with new options to experience their dining – add a home feel by providing breakfast in bed, lunch or dinner boxes to-go, and exclusive in-room dining instead of open buffets or traditional restaurant service.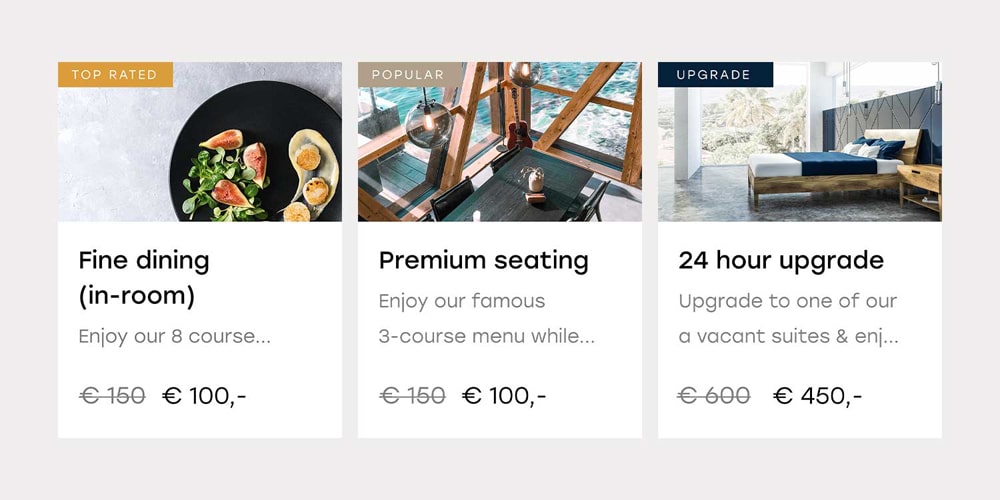 For a special experience, try using creative spaces in your property, like your fanciest suite, a private garden or the beach, to offer unique dining packages.
4. Allow opting out of housekeeping: Guests may be reluctant to let attendants into their rooms once they've checked in. Allow them to easily opt-in and out of your daily housekeeping service so they are in control of their space and know that they can request the service if and when they need it.
5. Use direct messaging: Mobile technology, such as direct guest messaging via Facebook Messenger or WhatsApp, is a perfect tool to make remote guest interaction fast, simple and effective, allowing staff to respond immediately. This allows you to maintain your service standards while respecting social distancing requirements.
This is another opportunity to make use of chatbots. They can be used at this stage to promote the hotel's services, answer FAQs and ask for feedback during the stay.
6. Make lunch breaks safe for employees: Keeping your staff safe should also be high up on your agenda. Consider extending your cafeteria hours so staff can space out lunch breaks, allowing your teams to maintain a safe distance. Offer lunch boxes to eat outside during the summer months (if the weather permits) to avoid crowds in the break room.
7. Improve operational processes (online): Technology helps to facilitate social distancing by reducing the need for in-person meetings. All-in-one hotel operations platforms like hotelkit help teams effectively communicate and collaborate via an intuitive interface. This allows standards, procedures or guidelines to be implemented easily.
Recurring tasks, like hourly hygiene checklists or daily cleaning schedules, can be set, prioritised and allocated to an employee or a team. All users associated with this task can monitor progress and update it, as necessary.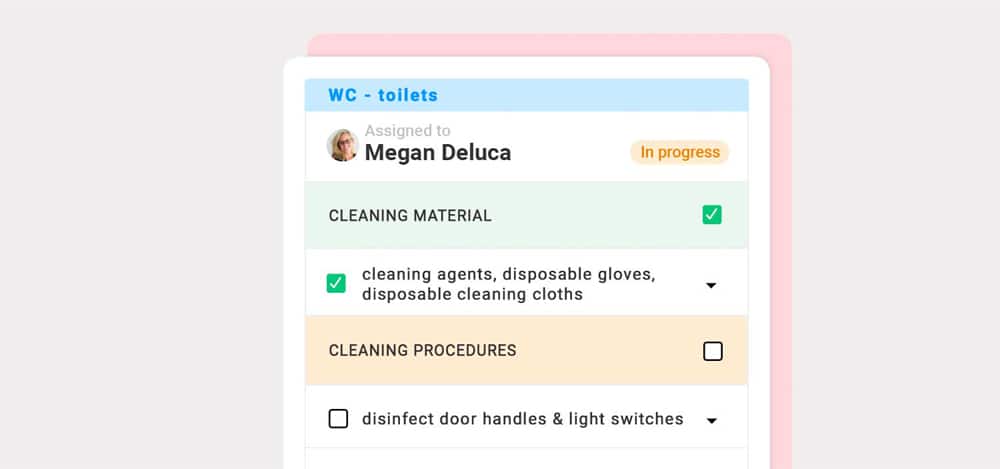 Changes in The Post-Stay Phase
Below we describe the changes in the post-stay phase of the guest journey.
What we saw in the past:
The guest experience often ended as soon as check-out was completed
At most, guests received an email requesting feedback which often stayed unanswered
What the future may hold:
Mobile communication could provide a valuable opportunity to engage with your guests, thank them for their business, show them that you value their input and encourage new bookings.
Since more communication is going to happen via mobile, guests are likely to be more open to communicating with the hotel via the same channels, even after check-out.
How to respond:
1. Engage first – virtual hugs: Use your chatbot one more time to polish off your guests' stay with a bit of light-heartedness. Let your guests know that your team is grateful for their support.
2. Request online feedback: If they were happy with your service, this is the perfect time to suggest they leave a review to help you get more traction online. What did they love? What could you have done better?
3. Build loyalty (for life): Were you able to rehire employees as a result of these early bookings? Let your guests know they helped make that happen. Make guests a part of your recovery journey and let them feel like part of your hotel's family.
Create a loyalty program for guests who are staying at your hotel during these difficult times. In the future, you could offer a discount for a future stay or organise an exclusive dinner or event for them.
4 Free Ebooks

: COVID Recovery Strategies per Department

COVID brought the global hospitality industry to a grinding halt. To help you get the most out of your property during this rebound phase, you can download 4 free eBooks with more detailed advice and in-depth interviews per department on how to get your hotel through these times successfully. Use the following links to download the COVID recovery strategies per department:

marketing

,

revenue management

,

F&B

and

front office

.
You will likely face a lot of changes in the future that will be a challenge to adapt to. Ask your guests what they want and need from you, so you can improve their experience as best you can. Take advantage of the power of innovative hotel technology – with these practical tips, you can use the latest in hotel tech to create a seamless, safe and personalised guest journey.