A tourism course can help to provide the skills and knowledge needed to excel in any tourism role, including senior management positions. In this article, you can find out much more about the numerous tourism courses that are available, their benefits, where you can find them, and the educators that offer these courses.
Quick menu:
What is the Meaning of Tourism?
Tourism is typically defined as the act of travelling and staying in a place situated away from your usual environment, on a short term basis. It can include travel for business, leisure and various other purposes. The tourism industry includes transportation, accommodation, entertainment, food and beverages, and a number of other sectors.
You can find out more about the tourism industry, the various sectors within it, and the benefits of studying a tourism course by reading "Tourism Industry: Everything You Need to Know About Tourism".
What is Tourism Management?
Tourism management is the name given to managerial activities within the tourism industry. This means it can include management of hospitality, transportation, and food and beverage companies or departments. It may also include other organisations and agencies that are involved with promoting tourism, or providing tourist information.
If you would like to find out more about tourism management, what these jobs actually entail, and some of the trends and opportunities in the industry, read "Tourism Management: All You Need to Know About Tourism".
Interested in a Tourism Course? The Skills You Need in Tourism
The tourism industry is an example of a service industry, so most positions are going to require excellent communication and interpersonal skills. It is also likely that you will need problem-solving skills, good time management and an ability to collaborate with others and work towards shared objectives.
To become a tourism manager, you need good organisational skills, flexibility, commitment, a strong work ethic, and an ability to lead others. This means having patience, taking an active interest in the personal development of other people, and having the capacity to stay calm and take responsibility in a crisis situation.
What do Tourism Courses Cover?
Tourism courses are offered by a number of institutions, under a number of different names, including Leisure & Tourism, Travel & Tourism, Tourism Management and Tourism Marketing. While the exact contents of each of these courses may differ, they all aim to provide students with a rounded knowledge of the tourism industry.
Depending on the exact nature of the course, you may learn management techniques, marketing techniques and other useful skills that can assist with employment within the industry. You are also likely to learn about the impact – both positive and negative – of tourism and the ways in which tourism is actually controlled too.
Some courses may look to provide more in-depth insight into specific aspects of the tourism industry, such as the food and beverage sector, the hotel sector, or the transportation sector, while any of the management courses are ultimately going to be designed to equip you with the skills and expertise needed to become a tourism manager.
What is the Duration of a Tourism Course?
The duration of a tourism course will depend on the type of course you study and the method you choose for studying it. Some useful certificates in the field of tourism may be earned in as little as a few weeks. However, the time investment is going to be significantly more if you wish to study the subject at college or university level.
A bachelor's degree in a field like Travel and Tourism is likely to take three years of full-time study. If you opt to study on a part-time basis, this could be extended to four years or more. If you then want to continue to the postgraduate level by enrolling in a master's course, this is likely to take a year (full-time) or two years (part-time).
9 Examples of Different Types & Topics of Tourism Courses
When you begin your search for a tourism course, you will quickly discover that there are a number of different types of courses to choose from and a range of specialist topics within the broader subjects of Travel and Tourism, Leisure and Tourism, Tourism Management, etc. You can learn more about these different course types below:
1. An Introduction to Tourism Course
An introduction to a tourism course or module will focus on providing you with a solid foundation to build upon, teaching you the most important concepts within the tourism industry. This could include everything from tourism management concepts, to some of the ethical debates that exist. Courses of this kind tend to focus on numerous aspects of the industry, rather than a single area, and should serve as an ideal entry point for most students.
2. Tourism Courses in Marketing & Promotion
A tourism course or module that is focused on marketing and promotion will be intended to teach you the most significant marketing ideas and theories. This is likely to include lessons on best practices to turn to when devising tourism-related marketing campaigns, pitfalls that you need to avoid, the ways different hospitality, transportation and accommodation products and services can be promoted, and emerging marketing trends you need to be aware of.
3. Sustainability in Tourism Courses
Courses and modules covering sustainability in tourism are becoming more important all the time, especially as more customers want to deal with companies they perceive to be acting ethically and responsibly. Lessons are likely to touch upon sustainable planning, green initiatives and ethical decision-making throughout the various tourism sectors. Moreover, broader topics, such as the impact of climate change on the tourism industry, will also be covered.
4. Cultural Tourism Courses
As the name indicates, cultural tourism courses focus on the impact of culture on driving tourist activity. On a basic level, this will mean highlighting the role that a location's history and cultural sites of interest have in generating tourism for the area. Lessons may teach students how to identify unique cultural opportunities and capitalise on them, while such a course will also offer insights into the challenges that cultural considerations can present to businesses.
5. Event Planning & Management in Tourism
Event planning is a major part of the tourism industry, helping to attract travellers to an area and provide business for hotels, restaurants, airlines and more. These courses and modules will teach students about the role that different types of events can play in local tourist trade. However, beyond this, a course of this kind will also teach some of the specific techniques and strategies that are used within event planning, in order to generate more tourism for an area.
6. Tourism Courses on Development & Economics
Tourism courses centred around concepts like development and economics will look at the changes that tourism can bring about. These changes may include improvements to local infrastructure, building developments and economic benefits. Yet, equally important for courses and modules of this kind are the knock-on effects of these changes and the various ways that negative consequences can be prevented, offset or reduced in severity.
7. Financial Management Tourism Courses
A financial management course related to tourism will equip students with the skills and knowledge required to manage finances effectively in tourism business. This will mean providing an overview of the relevant financial concepts, including accounting, forecasting, setting budgets and more. Crucially, these concepts will be introduced and taught in the context of tourism, allowing techniques and ideas to be easily applied within the industry.
8. Economic Development & Tourism Management
A tourism course geared towards economic development and tourism management will look at the ways tourism can contribute to well-being, community and quality of life. Some of the topics covered will include setting objectives for economic development, understanding how the private and public sector can work together for the greater good, key tourism management concepts, and the numerous ways tourism can positively affect the lives of ordinary people.
9. Tourism Courses on Product Development
Product development-based tourism courses will provide students with the ability to actually develop tourism products and services from scratch. This will mean gaining the skills to identify gaps in the market, plan for the development of the product or service, and introduce the product or service to the marketplace. From there, students will also learn how to promote tourism products and how to clear some of the hurdles associated with bringing new ideas to life.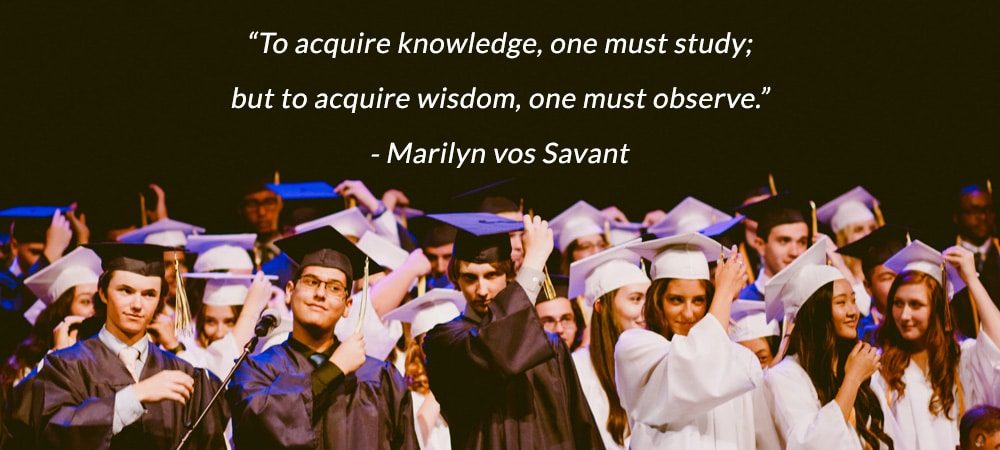 Websites for Finding Tourism Courses
Once you have settled on the idea of taking a tourism course, it is important that you are able to identify the right course for your specific needs and circumstances. In this section, you can learn more about some of the best websites to turn to while exploring your options and seeking out the best tourism course.
Search Tourism Courses on Study.com
Study.com was founded by Adrian Ridner and Ben Wilson in 2002. It offers online courses on an open-access basis and a search for a tourism course on the platform will provide results for courses like Introduction to Tourism, Hospitality Management Training, Marketing for Hospitality and Tourism, and much more.
Click here to find a tourism course on Study.com
Search Tourism Courses on Educations.com
The Educations.com platform went online in 2008 and is primarily geared towards study abroad programmes, which makes it ideal for anyone looking to explore tourism options in other parts of the world. Its search engine provides a large number of tourism course results, including bachelor's degrees, master's degrees, diplomas and more.
Click here to find a tourism course on Educations.com
Search Tourism Courses on Course
Coursera was created by Andrew Ng and Daphne Koller in 2012 and the website provides access to online courses, which award certificates or degrees from some of the world's top universities. Lessons are provided online and the majority of courses offered by Coursera last three months or less, making it a great option for fast learning.
Click here to find a tourism course on Coursera.org
Search Tourism Courses on Udemy
Udemy is an online course provider, offering a range of courses that teach important job-related skills, including those within the tourism sector. A tourism course on the platform may provide credit towards a recognised certification, while important concepts and strategies will also be covered throughout lessons.
Click here to find a tourism course on Udemy.com
Search Tourism Courses on OnlineStudies.com
The OnlineStudies.com platform is operated by Keystone Academic Solutions and aims to connect students with the academic institutions that can best serve their needs. As a user, you can turn to the website to find a bachelor's or master's degrees, or even a more casual tourism course, which may provide a certificate or an informal qualification.
Click here to find a tourism course on OnlineStudies.com
A List of Educators Who Offer Tourism Courses
Identifying the type of tourism course you would like to study is one thing, but you also need to find the right college, university, or other academic institution too. In this section, you can find a list of educators.
Tips to Find a Job in Tourism After Finishing Your Tourism Course
Once you have completed your tourism course, the next step will be to actually find work within the tourism industry. In this section, you will find useful information and links that can assist you with this.
Tips to Apply for a Job in Tourism
To secure the job you want, you are going to need to complete an application process. In order to be successful, you must know where to look for the latest job vacancies and you will need to know how to create a compelling CV or resume. On top of this, you can also use things like personal branding to your benefit.
Carrying out background research on the potential employer can give you an advantage, and working on your interview technique will help you to compete. Read "Tourism Careers: Tips to Find a Job in the Tourism Industry" for more.
Finished with Your Tourism Course? We Piled Up a List of the Best Job Boards
After you finish your tourism course, the first step to finding a new job is going to involve finding relevant vacancies. Job boards offer one of the best ways to go about this, because they provide a searchable database of advertised job roles, and these come from a range of different employers throughout the industry.
Some job boards are targeted towards the tourism industry, specifically advertising hotel, restaurant, airline and cruise jobs. Check out "Tourism Jobs: The Best Tourism Industry Job Boards for Your Career" for more.
List of Websites to Search for Tourism Jobs
While industry job boards are a useful tool for finding work after completing your tourism course, they are not the only avenue available to you. Alternatives include recruitment agency websites, especially if they specialise in the tourism industry; social media platforms; and the websites of any potential employers.
Not all employers will use job boards to advertise new vacancies, so using a combination of online resources is the best approach. For more, read the "Tourism Management Jobs: List of Websites to Find Your Next Job" article.
Video: Overview of Available Jobs after Finishing Your Tourism Course
Tourism Trends to Be Aware of After Your Tourism Course
After finishing your tourism course, it is important that you do not standstill. Instead, you need to make a conscious effort to keep up-to-date with the latest tourism industry trends. Remember, the industry is in a constant state of evolution, with innovative new ideas emerging all the time, along with new technology.
Trends can be general, such as the rise of voice search, or more specific, such as increased hygiene measures during the COVID-19 pandemic. Read "Tourism Trends: The Latest Opportunities for The Tourism Industry" for more.
A tourism course can be extremely valuable, helping to equip you with the core skills and knowledge required to succeed in various roles within the tourism industry. These courses take many forms, but can be especially useful if you are hoping to move into a senior position, such as a managerial role.