The aviation industry encompasses almost all aspects of air travel and the activities that help to facilitate it. This means it includes the entire airline industry, aircraft manufacturing, research companies, military aviation, and much more. In this article, you will learn all you need to know about aviation and the industry that surrounds it.
Quick menu:
What is the Aviation Industry?
The term 'aviation' is most commonly used to describe mechanical air transportation, which is carried out using an aircraft. The two main types of aircraft are aeroplanes and helicopters, but most modern definitions of the word 'aviation' extend beyond this to include the use of unmanned aircraft, such as drones.
With this in mind, the aviation industry can be described as all industry that surrounds these activities.
The Difference Between the Aviation Industry and the Airline Industry
The terms 'aviation industry' and 'airline industry' are sometimes thought of as being interchangeable, but they do actually describe different things. An airline is a business offering air transportation services for people or cargo, with the airline industry being the collective term used to describe these companies.
However, the airline industry forms just one part of the wider aviation industry. In addition to airlines, the aviation industry also includes aircraft manufacturers, researchers, air safety specialists, businesses involved with military aviation and, increasingly, companies that design, produce and/or make use of drones.
Why is the Aviation Industry Important?
The importance of the modern aviation industry is difficult to overstate, but one of the main reasons for this importance is the globalised nature of the industry, helping to connect different continents, countries and cultures. As a result, global aviation has been key in facilitating efficient travel to distant places, enriching many lives in the process.
The aviation industry has also been a key contributor to global economic prosperity, not only as a result of the tourism industry boosting local economies, but also because it has allowed for improvements to global trade.
Meanwhile, the aviation industry also directly provides millions of jobs for people around the world, with examples including everything from pilots and cabin crew, through to air traffic controllers and aerospace engineers. On top of this, the aviation industry has helped to create many jobs in the wider travel and tourism industry too.
Civil & Military Aviation
Within the aviation sector, there are two main categories of flight: civil and military. In simple terms, civil aviation refers to all aviation that is not connected to the military. Crucially, this includes both private and commercial air travel, regardless of whether flights are carrying passengers, cargo or a combination of the two.
By contrast, military aviation refers to the use of aircraft within military settings. Typically, this kind of air transportation is designed to enable aerial warfare, or perform surveillance operations. The majority of military aviation is related to air forces, however, the concepts of army aviation, navy aviation and coast guard aviation do also exist.
While the categories of civil aviation and military aviation are distinct from one another in most ways, there is a degree of cross-over too. For instance, some airports around the world help to facilitate both civil and military aviation, while certain businesses within the aviation industry cater for both civil and military aviation clients.
3 Large Aircraft Manufacturing Companies Within the Aviation Industry
Aircraft manufacturing is crucial to the aviation industry and the following three companies are among the largest:

Within the Aviation industry, Airbus is a large European aircraft manufacturing company, which produces aircraft for both the civilian and military aviation markets. Most of its production facilities are located in France, Germany and Spain, while its headquarters is located within the Netherlands. It is currently the world's largest airline manufacturer, while the Airbus A380, used by airlines like Emirates and Lufthansa, is recognised as the world's largest passenger airliner.

Another large manufacturing company within the aviation sector is Boeing. Based in the United States, Boeing is generally classed as the second-largest airline manufacturer, as well as being one of the largest defence contractors in the world. The company headquarters is situated in Chicago, Illinois. In addition to producing commercial and military jets, Boeing is also heavily involved in the manufacture of spacecraft. Some of its best-known commercial aeroplane models include the Boeing 737, the Boeing 747 and the Boeing 777.

Lockheed Martin has its headquarters in Maryland, in the United States. Within the aviation industry, Lockheed Martin is recognised as the world's largest defence contractor, specialising in military aviation and the production of fighter and reconnaissance aircraft for air forces around the world. The company was formed through a merger between Lockheed Corporation with Martin Marietta and some of its best-known aeroplanes have included the F-16 Fighting Falcon and the F-35 Lightning II.
More Aircraft Manufacturing Companies
In the article "Aerospace Companies: List of Aircraft and Spacecraft Manufacturers", you'll find a complete overview of aircraft manufacturers.
What Are the Types of Airlines?
Airlines can be broadly divided into three main types, which can be described as follows:
1. International
As the name suggests, these airlines operate on an international basis, offering flights to multiple overseas destinations, on top of their domestic services. Also known as "major airlines", they include the industry's biggest names, such as American Airlines and Delta Air Lines, and tend to operate with a significant fleet of large aircraft. In many cases, they make billions in annual revenue and will often employ tens of thousands of people.
2. National
Although national airlines are smaller than their international counterparts, they may still offer some overseas services. However, they are primarily connected to a single country, often with all of their main hubs there, and will usually focus more on facilitating domestic air travel. They generally operate with a fleet of medium-to-large aircraft and will bring in hundreds of millions in annual revenue, while employing thousands of people.
3. Regional
Regional airlines are smaller than international and national ones, typically focusing on the kinds of areas that do not receive much (or any) service from those airlines. Their annual revenue is usually less than 100 million, they tend to have smaller fleets and use aircraft with fewer than 100 passenger seats. In some cases, regional airlines partner with larger airlines, helping to transport customers to major hubs for connecting flights.
7 Largest Airline Companies in the World
Although there are a number of ways to measure the largest airlines in the world, one of the most frequently used metrics is revenue passenger-kilometres (RPKs). It is calculated by multiplying the number of annual revenue passengers by the total distance travelled. Using this metric, the following seven airlines currently come out on top:
–

Widely recognised as the world's largest airline, not only in terms of revenue passenger-kilometres, but also in terms of fleet size and total passengers carried, American Airlines has been offering passenger services since 1936. The company is based in Fort Worth, Texas, and is a member of the Oneworld airline alliance.
American Airlines operates with a fleet of close to 1,000 aircraft, flies to almost 100 international destinations and handles more than 200 million annual passengers. Its largest hub is Dallas/Fort Worth International Airport.

Within the aviation industry, Delta Air Lines is a legacy carrier airline, which has been offering passenger services since 1929. The company has its headquarters in Atlanta, Georgia, and provides services to more than 200 million passengers each year, operating with a fleet of around 900 aircraft. Its main hub is Hartsfield–Jackson Atlanta International Airport.
In total, the airline offers flights to more than 300 destinations, spread across 50 different countries. Delta is also recognised as the largest member of the SkyTeam airline alliance.

Offering passenger flights since 1931, United Airlines has a fleet of around 800 aircraft and serves more than 300 destinations. It is widely recognised as the third largest airline in the world and its headquarters is located in Chicago, Illinois, with Chicago O'Hare International Airport serving as its largest hub.
United Airlines caters for more than 150 million annual passengers and is a key member of the Star Alliance.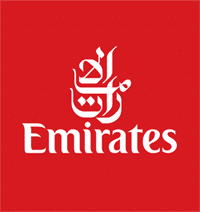 Emirates is a state-owned airline, based in the city of Dubai, United Arab Emirates. It has been offering passenger services since 1985 and, in addition to being the fourth largest airline in the world, as measured by RPKs, it is also the second-largest airline in the world when it comes to the movement of cargo or freight.
The airline operates with a fleet of more than 250 aircraft, provides flights to more than 80 countries and has its main hub at Dubai International Airport. It is not a member of any airline alliance.

Southwest Airlines is a low-cost airline within the aviation sector, which has been offering passenger services since 1971. Regarded as the largest low-cost carrier in the world, the company has a fleet of more than 700 aircraft, and offers flights to around 100 destinations – most of which are in the United States, Mexico and Central America.
The company's headquarters is situated in Dallas, Texas, and it has a total of 11 crew bases throughout the United States. However, rather than using a hub system, Southwest Airlines operates via point-to-point transit.
China Southern Airlines has its headquarters in the city of Guangzhou and has been offering passenger services since 1988. The airline has a fleet of more than 600 aircraft, provides flights to more than 200 global destinations and is recognised as the largest airline in Asia, based on RPKs, fleet size and the total number of annual passengers.
It has hubs at Beijing Capital International Airport, Beijing Daxing International Airport and Guangzhou Baiyun International Airport. Until 2020, China Southern was part of the SkyTeam airline alliance.

Based in Dublin, Ireland, Ryanair is a low-cost airline within the aviation sector, which has been offering commercial flights since 1985. Its main operational bases are Dublin Airport and London Stanstead, and the company has several sister airlines, including Malta Air and Lauda. In total, the airline has a fleet of more than 300 aircraft.
Ryanair is especially notable for offering more routes and carrying more international passengers than any other airline in the world, even including the likes of American Airlines and Delta Air Lines.
4 Main Business Models for Airlines
The aviation market is extremely diverse and airlines, in particular, each has their own approaches. With that being said, the majority of airlines follow one of the four main business models:
1. Full-Service
Full-service carriers are often either former state-owned flag carriers, which have since been privatised, or airlines which are still under state ownership. However, this is not always the case in all parts of the world. Instead, the defining characteristic is the provision of a full range of services, which are included with the price of a ticket.
This means passengers receive their baggage allowance and any in-flight meals at no additional cost. Most full-service carriers have a customer loyalty scheme, rewarding frequent flyers, while lounge services at airport hubs may also be on offer. Examples include American Airlines, Emirates Airline and British Airways.
2. Low-Cost
As the name suggests, the low-cost model is based around the idea of reducing operating costs and selling airline tickets based on the appeal of a lower price. To provide these lower prices, however, many of the additional services that are included with the price of a full-service airline ticket are either not offered, or are sold as optional extras.
In-flight meals are not included with the price of a ticket, with food and drink sold separately on the flight, often above standard market value. Passengers will also typically pay extra for baggage and may not book a specific seat on the plane, choosing seats when they board instead. Examples include Ryanair and Southwest Airlines.
3. Charter
The charter business model tends to be focused very strongly on seasonal tourists. Rather than selling individual airline tickets to passengers, charter airlines will generally enter into a working relationship with appropriate travel agencies, travel management companies and tour operators, who then take on the task of filling the planes.
This means that a charter airline will operate services to destinations with significant demand and travel agents will try to book as many people on those flights as possible. One of the most notable examples of a charter airline is TUI Airways. In terms of services, they sometimes offer a middle ground between full-service and low-cost models.
4. Cargo/Freight
Lastly, cargo/fright airlines are either primarily or exclusively involved in the transportation of goods via the air. These flights are often scheduled overnight. Some companies are solely focused on transport from one airport to another, while others have active involvement in the subsequent movement of goods across land too.
Well-known carriers that are exclusively focused on cargo and freight include UPS Airlines, FedEx Express and DHL Aviation. However, some of the largest cargo airlines in the world are subsidiaries of airlines that also offer passenger services. Examples of this include Emirates SkyCargo, Delta Air Freight and China Cargo Airlines
Aviation Management: A Guide to Get You Started in the Aviation Industry
Management roles within the aviation industry tend to have high entry requirements and, as a result, you may need to take the time to complete an aviation management Bachelor's or Master's degree to be eligible. Crucially, these courses equip you with the relevant expertise and allow you to find work with some of the leading employers around.
Take a look at the "Aviation Management: A Great Guide to Start Your Career in Aviation" article, where you can find out more about these courses and also learn about some of the benefits of an aviation management career.
Aviation Industry: Recruitment Agencies for Management Jobs
Recruitment agencies serve as some of the best channels for finding aviation management jobs online. This is because they tend to have excellent contacts within the aviation industry, giving them access to jobs that are not promoted on other platforms. These relationships also mean they understand what employers are really looking for.
Check out "Aviation Management Jobs: List of Recruitment Agencies To Find a Job!" and you can find out much more about the benefits of recruitment agencies and the main companies to turn to for assistance.
Aviation Industry: An Overview of Different Aviation Careers
The aviation industry is able to offer many possible career paths. Indeed, part of its appeal is the fact that there are potential aviation careers for almost anyone, no matter what stage of your career you are at, regardless of the qualifications you possess and irrespective of your previous work experience.
Check out "Aviation Careers: An Overview of Different Aviation Positions" for a closer look at the main job roles that are available within the aviation industry, along with job descriptions for each of them.
Aviation Jobs: List of Websites to Find Aviation Industry Vacancies
The aviation industry has a lot of different career options to offer, but you will need reliable ways to actually find vacancies. Among the best options are the websites of companies operating in the industry, recruitment agencies that place an emphasis on aviation jobs, specialist job boards and LinkedIn.
Read the "Aviation Jobs: Overview of Sites to Find Aviation Vacancies" article, where you will find a list of some of the best options within each of these categories, allowing you to conduct a more complete job search.
Aviation Industry Manager: Job Description & Tips for Finding Work
The role of an aviation manager is one of the most senior positions in the aviation industry and you will need to build up significant experience before applying. Beyond this, it can be beneficial to understand as much as you can about the nature of the role, the qualifications you will need and the duties involved.
Take a look at the "Aviation Manager Job Description & Tips to Find the Job!" article, where you will be able to find out all of this information and access some useful insights for actually finding a vacancy too.
Aviation Course: A List of Useful Aviation Industry Courses
The aviation industry offers a wide range of different career options and this also means there are a large number of aviation courses to choose from too. Many of these courses are ideal for equipping you with the skills you need for an entry-level role, while others may help you to advance to a more senior position.
If you are interested in finding out more about the various aviation industry courses and the websites you can use to find them, read the "Aviation Course: A Comprehensive List of Courses & Aviation Educators" article.
Essentially, the aviation industry incorporates all businesses that are directly involved with the facilitation of mechanical air travel. While the aviation sector serves a key role, it is important to remember that the aviation industry also includes military aviation companies, aircraft manufacturers, and various other businesses besides.
Want to Learn More About Related Industries?
The travel industry exists out of many other industries, like the hotel, hospitality and airline industry. All of these industries have in common that they are large service industries in the world and increasingly important in the modern age. In the following articles, you learn more about related industries.