An airline can be defined as a company that offers regular services for transporting passengers or goods via the air. These companies are said to make up the airline industry, which is also regarded as a sub-sector of the aviation sector and the wider travel industry. In this post, you will learn everything you need to know about airlines.
Quick menu:
Extra: The Impact of Corona Virus (COVID-19) on the Travel Industry
What is the Airline Industry?
The airline industry encompasses a wide range of businesses, called airlines, which offer air transport services for paying customers or business partners. These air transport services are provided for both human travellers and cargo, and are most commonly offered via jets, although some airlines also use helicopters.
Airlines may offer scheduled and/or chartered services and the airline industry forms a key part of the wider travel industry, providing customers with the ability to purchase seats on flights and travel to different parts of the world. The airline industry offers a variety of career paths, including pilots, flight attendants and ground crew.
What is the Difference Between the Airline Industry and the Aviation Industry?
The terms 'airline industry' and 'aviation industry' are sometimes thought of as being synonymous, but in reality, they have different meanings. As stated, the airline industry refers to companies that offer air transport services to paying customers, whereas the aviation industry includes all aviation-related businesses.
With this in mind, the airline industry can be classed as just one sector of the wider aviation industry. In addition to this sector, aviation companies would also include businesses like aircraft manufacturers, companies offering non-commercial flights, aerospace companies, regulation authorities and those involved with research.
What are the Different Types of Airlines?
Airlines are often grouped into different categories and precise definitions can vary in different parts of the world. However, broadly speaking, airlines can be separated into three main types, which are as follows:
1. International Airlines
International airlines are a group of the largest, most high-profile and most successful airlines. They make billions in revenue each year and operate large passenger jets. These airlines also tend to focus their efforts on offering global services, carrying passengers and cargo over large distances.
Additionally, international airlines usually employ tens of thousands of people, often have multiple hubs and will provide access to hundreds of destinations. Examples would include Delta Air Lines and American Airlines.
2. National Airlines
National airlines represent the next step down from the largest international airlines. They will typically offer both medium-sized and large-sized jets and will often focus on offering services to areas within their home country, but many will offer access to international destinations too.
A national airline is still likely to employ thousands of people, but will have a smaller fleet size. In many cases, the destinations they offer flights to are influenced by seasonal fluctuations in demand.
3. Regional Airlines
Finally, as the name suggests, regional airlines are the smallest of the three main types and focus on offering services within specific regions. In many cases, they provide passenger services to parts of the world with lower levels of demand and where services are not offered by either national or international airlines.
Some regional airlines also function as an affiliate for a national or international airline. Within this context, they will typically provide connection flights from the region they cover to the airline's main hubs.
The 7 Biggest Airline Companies in the World
When it comes to identifying the largest airlines in the world, one of the most widely utilised metrics is revenue passenger-kilometres (RPKs) and this information is published each year by the International Air Transport Association (IATA). As the name indicates, this metric is the sum total of the distances flown by each of the airline's paying passengers over the course of a year. With this in mind, the seven biggest airline companies in the world today are:
–

The biggest airline company in the airline industry is American Airlines. Founded in 1926, American Airlines is the largest airline in the world, not only according to the aforementioned RPK metric, but also based on fleet size, total passengers and number of destinations served. The company has its main headquarters in Fort Worth, Texas, flies to around 350 destinations, and handles 200 million annual passengers.
American Airlines' largest hub is Dallas/Fort Worth International Airport, with more than 50 million passengers being served via this hub alone each year. The business also employs more than 100,000 people.

The second-largest airline company in the airline industry is Delta Airlines. Based in Atlanta, Georgia, in the USA, Delta Air Lines was established in 1925 and commenced passenger operations in 1929. The company, which employs more than 80,000 people, operates in excess of 5,000 daily flights, covers more than 300 destinations and handles in the region of 200 million passengers each year.
In total, Delta Air Lines has nine hubs, including Atlanta Airport, New York-JFK and Detroit Metropolitan Airport. It is also the second-largest airline in the world by fleet size, with more than 900 aircraft.

The third-largest airline company in the airline industry is United Airlines. United Airlines was founded in 1926 and started offering passenger services in 1931. The company is based in Chicago, Illinois and offers flights to more than 300 destinations. United Airlines is ranked as the third-largest airline, not only by RPK, but also by fleet size, with more than 750 Boeing or Airbus aircraft.
In total, the airline has eight hubs, with Chicago–O'Hare Airport serving as the main one. United Airlines serves more than 150 million passengers each year and is also a key member of the Star Alliance.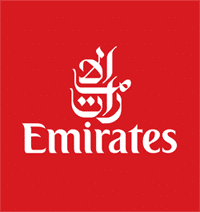 Another main airline company within the airline industry is Emirates, based in Dubai, in the United Arab Emirates. A state-owned airline, it started operations in 1985 and is also recognised as one of the largest airlines in the world for cargo activities. Emirates currently has a fleet size of more than 250 aircraft and is notable for not having joined any of the major airline alliances.
It is estimated that Emirates provides flights for more than 50 million annual passengers and offers services to more than 150 destinations in total. The company's sole hub is Dubai International Airport.

The fifth biggest airline company in the airline industry is Southwest Airlines. Established in 1967 and commencing with passenger airline services in 1971, Southwest Airlines is recognised as the largest low-cost carrier in the world, according to most metrics. It has more than 60,000 staff, operates with a fleet of more than 750 aircraft and carries more domestic passengers than any other US airline.
Unlike most of the other airlines on this list, Southwest Airlines does not have a main hub and instead relies on a point-to-point system. Most of its destinations are in North America and Central America.

The sixth biggest airline company in the airline industry is China Southern Airlines. China Southern Airlines was founded in 1988 and is the largest airline in Asia by fleet size, delivering its services through more than 600 aircraft. The company provides services to in excess of 200 destinations, carries around 150 million passengers each year and employs somewhere in the region of 100,000 staff.
The airline's two main hubs are Beijing Capital International Airport and Guangzhou Baiyun International Airport.

One more large airline company within the airline industry is Ryanair. Ryanair is Founded in 1984, Ryanair is based in Dublin, Ireland and is recognised as one of the largest budget airlines in the world, providing flights for more than 100 million passengers every year. These flights cover 225 destinations and the company has a fleet size of more than 300 aircraft.
The airline makes use of a point-to-point model, rather than having a central hub, but its main operational bases can be found at Dublin Airport and London Stanstead Airport. Its route network centres on Europe and the Middle East.
An Overview of All Airlines per Continent
Below you find an overview of all airlines worldwide per continent.
The 4 Most Important Business Models for Airlines
There are a huge number of airlines around the world, each with different ways of doing business. Nevertheless, most can be categorised as belonging to one of the four main business models, which are as follows:
1. Full-Service Carriers
Full-service carriers are airlines that operate with a business model that includes offering a range of pre-flight and on-board services with the price of the ticket. This may include, for instance, checked baggage, in-flight meals and multiple service classes, such as first-class, business class, economy class, etc.
Their operations will typically include both passenger and cargo services, and frequent flyer programmes are often on offer. In many parts of the world, full-service carriers are former state-owned flag carriers, which have since been privatised. They usually offer domestic, international, long haul and short-haul slights.
Examples would include British Airways, American Airlines, Air France and Lufthansa.
2. Low-Cost Carriers
Low-cost carriers are airlines that aim to gain a competitive advantage over full-service carriers by reducing costs. This is done in a number of ways, including using smaller fleets and smaller aircraft, and also by offering more limited services. Their business model tends to centre around promoting value for money.
For travellers, flights from low-cost carriers are often significantly cheaper. However, they tend not to offer lounge services at airports and things like in-flight meals and baggage allowances will almost certainly not be included in the price of the ticket. Instead, where they are available, customers pay for them separately.
Examples would include Ryanair, Southwest Airlines, EasyJet and Eurowings.
3. Charter Airlines
Also known as holiday carriers, charter airlines are focused very firmly on providing passenger services to tourists. In most cases, however, they do not sell airline tickets directly. Instead, they will enter into agreements with tour operators and/or travel agencies, who then take responsibility for finding passengers for them.
In terms of passenger services, charter airlines are often a "middle-ground" between full-service and low-cost carriers. As with low-cost airlines, the business model does rely on reducing overall costs. Yet, in many cases, in-flight meals and similar services will be included with the price of an airline ticket.
4. Cargo Airlines
Finally, cargo airlines, also known as air freight carriers, are airlines that are either solely or primarily focused on the air transportation of cargo or freight. Some cargo airlines, such as Lufthansa Cargo and Emirates SkyCargo, are subsidiaries or sub-divisions of airlines that also offer passenger services.
Cargo airlines can be further broken down into traditional cargo carriers and integrated cargo carriers. With the latter, all aspects of cargo