The cruise industry provides unique experiences for customers, blending elements of transportation, hospitality and entertainment. However, within the cruise industry, there are a variety of cruise line classifications and a number of different cruise types. In this article, you will be able to find out everything you need to know about cruises.
Quick menu:
Extra: The Damage of the Coronavirus Crisis on the Cruise Industry
What is the Cruise Industry?
The cruise industry refers to all businesses that are involved with facilitating pleasure voyages via the use of cruise ships. This would include cruise operators and cruise lines, as well as businesses that are involved with the manufacture of cruise ships. In addition, it includes certain entertainment companies specialising in cruise entertainment.
In many ways, the cruise industry also shares similarities with the hotel industry, as accommodation is provided on board. This means that the people hired to work within the cruise industry are diverse, including cruise ship crew members, service staff, entertainers and even specialist cruise ship hotel managers.
What is a Cruise Line?
'Cruise line' is the name given to a company that operates cruise ships and sells cruises to paying customers. Within the price of a cruise, customers can typically expect a cabin on the cruise ship, some form of entertainment, access to food (sometimes on an all inclusive basis) and for the ship to travel on a set route.
With this in mind, global cruise lines operate in a unique space, where they are part of the travel industry, part of the entertainment industry and part of the leisure industry, while also implementing elements of hotel management.
It is important to understand that cruise ships and cruise lines are regarded as being separate from passenger ships and passenger lines. The key distinction between the two is that cruise lines offer round trips, with the core focus being pleasure, whereas passenger lines are primarily focused on travel from one location to another.
6 Biggest Companies Within the Cruise Industry
The cruise line industry is home to a number of large and established businesses, with the following six companies ranking among the biggest and best-known in the world today:

Carnival Corporation & PLC is one of the biggest cruise companies within the cruise industry. Carnival Corporation & PLC was founded in 1972 and is comprised of Carnival Corporation, which is based in the United States, and Carnival PLC, which is based in the United Kingdom. Its brands include: Carnival Cruise Line, Princess Cruises, Holland America Line, Seabourn Cruise Line, Cunard, AIDA Cruises, Costa Cruises and P&O Cruises.
Widely recognised as the largest cruise company in the world, Carnival Corporation & PLC has a combined fleet size of more than 100 cruise ships. The Carnival Cruise Line brand carries around 5 million passengers each year. In total, it is estimated that all of the Carnival Corporation & PLC brands cater for around 12 million annual cruise guests.
Click here for more information about Carnival Corporation & PLC.

Another large cruise company within the cruise industry is Royal Caribbean International. Founded in 1968, Royal Caribbean International is often cited as the second-largest cruise line in the world, catering for around 5 million passengers each year. Its parent company, Royal Caribbean Cruises, also owns the Celebrity Cruises and Azamara Club Cruises brands, attracting an additional one million annual passengers.
The main Royal Caribbean International cruise line operates with a fleet of 26 vessels and this includes the four largest passenger ships of any kind in the world, including the 'Symphony of the Seas' ship, which is recognised as the world's largest passenger ship, when measured by gross tonnage.
Click here for more information about Royal Caribbean International.

MSC Cruises is a sub-division of the wider Mediterranean Shipping Company, and functions as a cruise line. The company was founded in 1989, has its headquarters in Geneva, Switzerland, and is one of the largest employers in the entire cruise ship industry, providing jobs for in excess of 23,000 people in total.
The cruise line operates with a fleet of 17 vessels, with plans in place to increase this to 25 ships over the course of the next decade. It is estimated that around 3 million passengers board MSC cruise ships each year and the company provides services to more than 200 destinations, spread across five different continents.
Click here for more information about MSC Cruises.

Founded in 1996, with its headquarters in Celebration, Florida, the Disney Cruise Line is owned by the Walt Disney Company. The cruise line accounts for more than two percent of the global cruise market, both in terms of revenue and passengers served, and the company operates a terminal at Port Canaveral, in Florida.
In total, the Disney Cruise Line possesses a fleet of four ships. Disney Magic is the oldest ship, having entered service in 1998, while Disney Dream and Disney Fantasy, introduced in 2011 and 2012 respectively, are the joint largest. The cruise line also owns Castaway Cay, a private island in the Bahamas, which serves as a port for the ships.
Click here for more information about Disney Cruise Line.
Norwegian Cruise Line was founded in 1966 and is based in Miami, Florida. It is recognised as the third-largest cruise line in the world, as measured by total passengers, accounting for more than eight percent of the entire global cruise market. Norwegian operates with a fleet of 17 vessels and brings in more than $5 billion in annual revenue.
The company provides cruises to more than 400 destinations all around the world. It also owns two private Caribbean islands: Great Stirrup Cay and Harvest Caye. In total, it is estimated that the cruise line employs more than 30,000 people, which makes it the third-largest employer in the cruise industry.
Click here for more information about Norwegian Cruise Line.

Founded in 1993, Genting Hong Kong is a cruise line owned by Genting Group. It includes the brands Dream Cruises and Star Cruises, which are both based in Hong Kong, as well as Crystal Cruises, which is based in Los Angeles, California. All in all, this provides the company with a fleet of more than 15 vessels.
Combined, these various Genting Hong Kong brands are estimated to account for two percent of annual cruise passengers, while the company brings in around five percent of the industry's annual revenue. In total, the company attracts more than 500,000 passengers each year, with Dream Cruises attracting around 260,000 of these.
Cruise Line Classification Within the Cruise Industry
While different cruise lines operate with different business models, they can generally be categorised according to the four main classifications, which are as follows:
1. All Inclusive Cruises
All inclusive cruises tend to be regarded as the top of the range option, offering high-quality services, which are fully included with the price of the cruise package. These services will typically include food and drinks, along with flights and/or transfers, internet access and quality entertainment. Examples of cruise lines that offer all inclusive cruises include Seabourn Cruise Line and Celebrity Cruises. Ships will typically hold between 100 and 800 passengers.
2. Luxury Cruises
Luxury cruises tend to offer high-quality services, similar to what you might expect from an all inclusive cruise, although some of those services will not all be included with the price of the cruise itself. Within this category, the cruise ships used are generally modern, and customers are attracted with the promise of comfortable cabins and excellent facilities. Examples of luxury cruise lines include Dream Cruises and Crystal Cruises.
3. Budget Cruises
Budget cruises are often ideal options for families or people looking to go on a cruise for the first time. They represent a more affordable option than either all inclusive or luxury cruises and also tend to be shorter in duration, while being more focused on specific parts of the world. The ships may cater for upwards of 1,000 passengers and will usually be slightly older. Examples of budget cruise lines include P&O Cruises and Disney Cruise Line.
4. Low Budget Cruises
The most affordable of all the cruise classifications, low budget options are designed to appeal to customers primarily on the basis of pricing. In order to reduce costs and optimise revenue, cruise liners adopting a low budget model will tend to provide fewer services and the quality of those services may not be as high. Generally, the cruise ship itself will be large, catering for up to 3,000 passengers, while cruises tend to last less than 10 days.
Examples of Types of Cruises Within the Cruise Industry
There are a variety of different types of experiences on offer from companies in the cruise industry. Below, you will find a break down of some of the most common types and what you can expect from them:
1. Ocean Cruises
Ocean cruises will typically travel between different islands, making use of large cruise ships, which are usually capable of carrying thousands of passengers at once. As a result, they are ideal for people seeking busy cruises, with plenty of people to talk to. These cruises may be aimed at different demographics, but will have hotel-like facilities, often including pools and shops. Entertainment options on an ocean cruise are also likely to be extensive.
2. River Cruises
As the name suggests, river cruises travel along rivers, rather than across oceans, meaning they usually remain in one country, or at least one region. The cruise ships are significantly smaller than the largest ocean cruise liners and, as a result, some of the facilities and entertainment options may also be scaled down. They are often all inclusive, can be more relaxing – due to travelling on stiller waters – and are sometimes seen as less 'hectic'.
3. Food & Wine Cruises
Cruises that are focused on food and wine will place far less of an emphasis on entertainment options and facilities, instead prioritising high-quality cuisine and an excellent wine selection. For this reason, they are ideal for cultured travellers, looking to relax and unwind. In addition, they can often serve as an educational experience too, with the provision of cookery classes, wine tasting sessions and lessons on the best wines to pair with certain foods.
4. Family Cruises
Intended to provide something for the whole family, these cruises will often be busy and will provide a range of entertainment options throughout each day, catering for different age groups. They may offer facilities like creches or children's clubs and they may or may not be all inclusive. Different family cruises may be aimed at slightly different age ranges and it can be important to check this, as some will also have a minimum age limit.
5. Romantic Cruises
Aimed at couples, or even at singles looking to find love, romantic cruises tend to be much less busy than family or ocean cruises, giving couples time and space to enjoy each other's company. Entertainment and dining options are tailored to create a romantic atmosphere aboard the ship and most of these cruises are adult-only, avoiding the need to provide facilities for children. Some companies also specialise in offering cruise ship weddings and honeymoons.
6. Luxury Cruises
Luxury cruises are designed for those who are willing to spend more money for the best possible experience. They tend to take place on smaller boats and are more exclusive, meaning they are less busy than family options. Cabins will usually be larger, the facilities on the boat will typically be higher in quality and service will be more personalised, sometimes including personal butlers. In many cases, they will be all inclusive.
7. Adventure Cruises
For people who are more interested in natural beauty and exploration, adventure cruises can be the ideal choice. They will usually have far fewer on-boat entertainment options, instead prioritising travel to interesting locations during the voyage. These destinations can range from remote and picturesque islands, to much busier locations, where those on board can potentially participate in outdoor activities, like scuba diving or jet skiing.
10 Popular Websites to Book Cruises
Customers have a wide range of options to choose from when it comes to actually booking cruises, but the 10 websites below represent some of the most popular online options:
1. Cruise Line Websites
The first option available to customers or travel management companies looking to book a cruise is to do so directly, via the website of a cruise line. Generally speaking, this would be the preferred option for most of the companies within the cruise industry, because direct bookings are not subject to requirements to pay a commission fee to a third-party, such as a travel agent. As a result, the cruise line is able to make more revenue per booking this way.

Expedia is based in Seattle, Washington and functions as both an online travel agency and a metasearch engine. Cruise lines can list availability by connecting with the platform directly, or by connecting to global distribution systems, such as Amadeus and Sabre. Users are then able to search for cruises based on their preferred date and destination, and additional telephone support from travel agents who specialise in the cruise industry is also available.
Click here for more information about Expedia.

Cruisewatch is a service based out of Hannover, Germany, which specialises in the sale of cruise packages. The platform includes options to find cruises based on your preferred departure date, your preferred destination, or your preferred cruise line, while there are also options for late deals and the most popular cruises. Furthermore, the service includes a comprehensive price alerts feature, making it easier for customers to book at the best possible moment.
Click here for more information about Cruisewatch.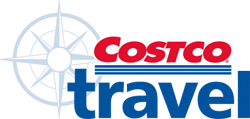 Costco Travel is an online travel platform, which launched in 2000 as a subsidiary of the Costco Wholesale Corporation. The service is exclusively available to Costco members who live in the United States or Canada and the company's headquarters is situated in Issaquah, Washington. Although its membership restrictions mean it is less widely available than some alternatives, it offers excellent cruise industry prices, as well as rewards for booking through the platform.
Click here for more information about Costco Travel.

The Priceline.com service is owned by Booking Holdings, who also own Booking.com and Kayak.com. It is an online travel agent, which uses global distribution systems like Sabre and Travelport to check cruise ticket availability in real-time, and search options are extensive, along with the option to find late deals. While the service is based in Norwalk, Connecticut, in the United States, it has seen significant growth in both the European and Asia-Pacific markets.
Click here for more information about Priceline.com.

When the TripAdvisor platform first launched in 2000, it was a dedicated platform for users to leave reviews on travel products and services. Today, while reviews still play a key role in how it operates, it also acts as a hotel metasearch platform, allowing users to find and book travel products, including cruises. The cruises section of the website also allows users to find information and reviews of specific cruise ships and compare ticket prices.
Click here for more information about Tripadvisor.

Founded in 1995, Cruise Critic is owned by TripAdvisor and functions in a similar way, serving not only as a metasearch engine, but also a cruise review platform. The website provides users with options to search for cruises based on destinations and ships, searching more than 70,000 itineraries in total. Although results can be similar to TripAdvisor, it is a dedicated cruise platform, providing more detailed information on cruise ships and customer experiences.
Click here for more information about Cruisecritic.

Avoya Travel is based in Fort Lauderdale, Florida and functions as an online travel agency. While many OTAs have moved towards fully automated, self-service systems, Avoya Travel combines the ease of modern search engine technology with a more personalised touch. Users are able to access expert support from an 'Independent Vacation Planner', who understands the cruise industry and its nuances and will be able to offer exclusive savings.
Click here for more information about Avoya Travel.

The CruiseDirect service was set up in 2001 and is specifically focused on the cruise industry, rather than the wider travel industry. It offers excellent search options, as well as support via online chat and telephone. Aside from offering a price match guarantee, the platform also allows customers to book with a deposit and payments will be automatically adjusted if the final price of the cruise drops after the booking is made.
Click here for more information about Cruisedirect.

Established in 2000, CheapCaribbean.com was initially focused on travel products within the Caribbean, including cruises, but it has since branched out to offer a global service. Therefore, cruises to a wide range of destinations can be found and booked through the platform. The search options are extensive, while telephone support is also available and the company advises users that its cruise experts are also able to offer unpublished fares.
Click here for more information about CheapCaribbean.
Revenue Management Within the Cruise Industry
The concept of revenue management focuses on analysis of customer behaviour, with a view to optimising the availability and pricing of products, in order to optimise financial results. Within the cruise industry, this means selling the right cruise product, to the right customer, in the right moment, for the right price, using the right channel.
Achieving this requires the ability to accurately forecast demand and understand how customers actually view your offering. Our article, 'Revenue Management; Clearly Explained!' will provide you with a rounded knowledge of what revenue management is, how it works, the necessary conditions and its overall importance.
Travel Marketing Tips to Gain More Customers
Marketing plays a critical role in the success of almost all travel companies, and those operating in the cruise industry are no different. After all, it is through advertising and other marketing efforts that brands are able to convey their values, stand out from rivals and provide reasons why customers should choose them.
Through the article 'Travel Marketing: The Latest Marketing Tips to Boost Your Results!', you will gain insights into some of the latest and most effective marketing strategies and how they can improve business outcomes.
Attract More Bookings By Connecting to a Travel Agency
Travel companies can live or die based on the number of bookings they attract. For this reason, maximising demand is a top priority for the cruise industry and travel agencies can help enormously. Customers may turn to a travel agency for a number of reasons, but convenience and the ability to easily compare prices are usually high on the list.
In the article "Attract More Bookings By Connecting to a Travel Agency", you will be able to find more information on the benefits of connecting to a travel agency and find a list of some of the most popular platforms.
List of Websites for Finding Work in the Cruise Industry
There are plenty of jobs to go around within the cruise industry, but actually finding cruise ship jobs is dependent on looking in the right places. In particular, online job boards, cruise line websites, social media platforms like LinkedIn, and recruitment agencies with a track record in the industry can all help you out.
Take a look at the "Cruise Ship Jobs: List of Websites to Find the Best Job Vacancies!" article for more information on finding work and for a list of the best online platforms to explore during the job search process.
Cruise Careers: Tips to Get Started in the Cruise Industry
The cruise industry offers a variety of cruise careers, with options for almost anyone. However, actually getting started requires you to optimise your CV, obtain the right level of education for the role you are interested in, practice your interview technique and make the most of concepts like personal branding and professional networking.
Check out the "Cruise Careers: Tips to Start Your Career at a Cruise Ship" article, where you will have access to nine tips that are designed to help you get started and successfully land your first cruise industry job.
A List of the Main Cruise Industry Jobs
The cruise industry is a large sector within the wider travel and tourism sector, offering excellent variety in terms of the jobs available. These cruise industry jobs range from positions that are suitable for recent school leavers, right the way up to positions that require extensive work experience and/or academic qualifications.
Take a look at "Cruise Industry Jobs: An Overview of All Cruise Ship Positions", where you can access a position-by-position breakdown of the roles that are available, complete with insights into what each of these jobs really involves.
Cruise Industry: Apply for Cruise Jobs With These Companies
One of the best ways to apply for cruise jobs is to take the direct approach by applying through cruise line websites. With that being said, in order to do this effectively, you will need to build up an understanding of the cruise industry and learn about some of the biggest employers operating within the sector.
Read "Cruise Jobs: Apply Directly For a Job at the Best Cruise Lines" for a list of nine of the best companies to turn to, complete with information that will allow you to identify the cruise lines you would most like to work for.
The Latest Technology Trends Within Travel
As with many other sectors, the cruise industry has been hugely disrupted by modern technology. This includes more widespread use of smart devices, powered by the Internet of Things, along with increased reliance on artificial intelligence, machine learning and software packages designed to assist with automation.
By reading our 'Key Technology Trends Emerging in the Travel Industry' article, you will be able to build your knowledge of some of the main technology trends and how they can benefit cruise lines and other travel companies.
The Latest Travel Trends
For those in the cruise industry, as with the wider travel industry, it is important to keep up with the very latest trends. As new ideas, new technology and new ways of doing business emerge, customer behaviours may change and the companies that best understand and adapt to these changes are the ones most likely to thrive.
In the article 'Travel Trends: Opportunities for the Travel Industry', you will find out more about the key trends that are disrupting the industry and how travel and cruise industry businesses can capitalise on them.
The Importance of Travel Software
Like other areas of travel and tourism, companies operating within the cruise industry are increasingly reliant on software. In particular, revenue management and reputation management applications have proved useful, while software packages can also assist with tasks like marketing and distribution of cruise tickets.
You can visit the Revfine.com 'Travel Technology & Software' category page to find various articles, which will explain more about the importance of software within the cruise industry and the wider travel industry.
Google Travel Insights: Data and Tools for the Cruise Industry
Cruise industry leaders often have to make important decisions based on wider market trends. Google Travel Insights represents one of the easiest and best ways to keep up with these trends, providing access to user search data, travel insights and a variety of other tools that can all be used strategically and effectively.
Read the "Google Travel Insights: Tools & Data Trends for The Travel Industry" article to find out more about the Google Travel Insights platform, its three main components, and the numerous ways the service can help the cruise industry.
The cruise industry is a diverse industry, encompassing global cruise lines, along with companies involved in the design and manufacture of cruise vessels. A broad range of cruise types are available, each offering different experiences, and most cruise lines offer direct bookings, while also selling packages via third-party platforms.
The Damage of the Coronavirus Crisis on the Cruise Industry
There is no question the extent of damage of the corona crisis on the travel industry including the cruise industry. With the crushing pressure of imposed travel restrictions and many people facing job losses, it's not surprising to see a large number of business and leisure trips getting cancelled for the unforeseeable future.
Also many important events are cancelled or postponed, such as the ITB Berlin Fair, as well as the Olympic Games and the UEFA EURO. And because of the financial problems faced by millions of people, the thought of booking a holiday for this year or the next is less likely.
In almost all parts of the world, travel businesses, like restaurants, hotels or cruise lines are experiencing sharp revenue declines of up to 90 per cent. This is partly due to the fact that airlines are reducing their flight schedules by as much as 50 per cent, thus adversely affecting the travel industry. Some even had to close their doors in the last few months.
This means huge financial losses for travel firms. Some companies that operate within the travel and tourism sector have decided not to shut down and continue bearing the costs in the hope that the crisis will come to an end one day.
In the category "Corona" you find a selection of tips which helps businesses operating in the hospitality and travel industry to recover and prepare for better times.
Want to Learn More About Related Industries?
The travel industry exist out of many other industries, like the hotel, hospitality and cruise industry. All of these industries have in common that they are large service industries in the world and increasingly important in the modern age. In the following articles you learn more about related industries.