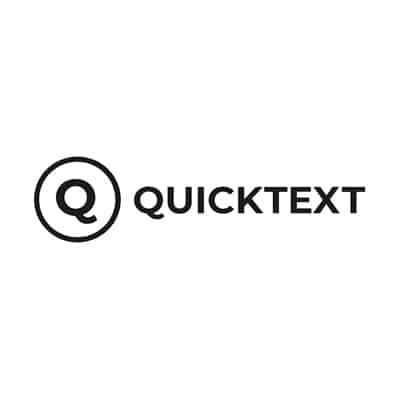 Quicktext
Quicktext is the world leader in AI and Big Data for hotels and is ranked world #1 according to the Hotel Tech Report. In 2021, Quicktext provided clients with more than $139 million of booking requests and was awarded the "AI and big data company of the year for hospitality" at the Premium Travel Awards in Shenzen China.
About Quicktext
Quicktext offers hotels innovative artificial intelligence, structured data, and big data solutions dedicated to the hospitality industry. By harnessing AI and big data, Quicktext allows hotels to structure their data, interact automatically with customers, optimize sales, content, and marketing, and supply data for business intelligence.
More than 1400 hotels across 76 countries use Quicktext to increase direct bookings by 11%, enhance CRM with ultra-qualified leads, automate repetitive tasks thanks to the artificial intelligence Velma, and improve search engine optimization and marketing campaigns.
Articles Written by Quicktext
Free Resources Provided by Quicktext