Corporate travel agents specialise in organising business trips and events for the employees of companies. By presenting your property correctly to these agents, including delivering real-time availability and rates, hotels can create the possibility to attract more corporate travellers. In this article you learn what corporate travel agents are, why companies use them and how they are beneficial for hotels. You also find a list with 8 corporate travel agents to partner with.
Quick menu:
What is the Role of Corporate Travel Agents?
Corporate travel agents specialise in arranging business trips and planning events for the employees of companies. They do this while complying with the company policies of businesses and take care of the entire travel planning and booking from accommodation and flights to airport transfers and car rentals. For mid-size and larger organisations, it is especially beneficial to outsource their business travel management to a corporate travel agency. This will help save time and hassle, not to mention the money they save in getting the best possible deal on airfares and accommodation for their staff.
What are The Benefits for Companies to Outsource Travel Management?
Some of the key benefits of outsourcing travel management to corporate travel agents include:
Efficiency
Corporate price negotiations
Time and cost savings
24/7 support
On-time itinerary changes
Personalised service
Better control of travel policies
Travel perks for employees
The Importance of Corporate Travel Agents for Hotels
Business travel can quickly get out of hand if it's not efficiently managed. Since more employees need to take business trips these days with often complex itineraries and multiple destinations, it is the job of corporate travel agents to handle such tasks. The role of travel agents within the hotel industry is of utmost importance. Hotels can gain more business travellers from companies via the corporate travel agents since it is these agents who are responsible for planning and booking events and accommodation for the employees of companies.
Most corporate travel agents use global distribution systems (GDS systems) to book flights, hotel rooms and rental cars simultaneously. This allows travel agents to compare different travel plans and costs by displaying availability in real-time. To drive more corporate travellers to your hotel, it is important to connect to all major GDS systems. By presenting your property in GDS systems correctly, including real-time availability and rates, hotels increase their chance to gain more corporate travellers and as a result, increase their revenue.
8 Corporate Travel Agents to Gain More Business Travellers
Despite the popularity and competitiveness of online travel booking websites, the travel agency industry is still expected to grow further over the next few years. By catering to niche markets and providing additional services, such as event planning, it makes sense to work with a reputable business travel agent. Here are the top 8 corporate travel management companies to help hotels gain more business travellers:

American Express Global Business Travel is one of the largest corporate travel agents in the world. Amex Express provides 24/7 coverage to corporate travellers who move around the globe. With the help of a business travel management agent, corporate travellers will get all the assistance and guidance they need on how to get the most out of their trip. With the extensive business travel network of Amex Express in over 130 countries, businesses are sure to find a corporate travel agent to manage their employees' travel bookings.
Click here for information about Amex Express – Global Business Travel.

Carlson Wagonlit, or CWT for short, is a leading digital travel management company that provides a first-class service to business travellers across the world. This long-established corporate travel management company has a team of expert travel agents and uses the latest technology to book business travel. For anyone looking for the best flight, car rental, train tickets, hotel rates, and 24/7 customer support, CWT uses a single online platform to fulfill all the needs of business travellers.
Click here for information about Carlson Wagonlit.

BCD Travel is an international corporate travel management provider for business travellers that simplifies the search for hotels, flights, and more. With the innovative online tools from BCD travel, travellers can easily navigate their options and make the right choice. Some of the services the BCD travel agents offer include hotel savings, booking experience, cost saving, policy compliance, as well as comprehensive travel services. Aside from booking a trip, the agents will also change the employees' travel plans accordingly, create invoices, find the best hotel rates, and inform of any travel disruptions.
Click here for information about BCD Travel.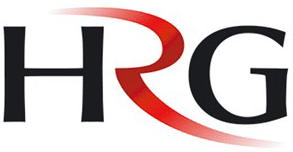 The HRG Worldwide is a travel management company that specialises in business travel, data, and expense management. Based in the UK, this travel agency provides 24/7 support to travellers across the world. No matter where your destination is, you will get access to the best deals and booking tools through this leading corporate travel agency regardless of whether you're on the phone, online, or on the move. By using a service that's tailored to your needs, you will have complete control over your budget.
Click here for information about HRG Worldwide.

The Travel Leaders Group was established in 2008 and has more than 50,000 travel agents worldwide. In fact, this company is one of the largest that offers a personalised service to luxury and corporate clients. The Travel Leaders Group is based in New York City and has more than 5,000 agencies throughout the UK, Canada, Mexico, USA, and various other locations. It offers comprehensive travel packages, exclusive deals, and much more for business travellers.
Click here for information about Travel Leaders Group.

Egencia, which is part of the Expedia Group, is another leading business travel agency offering personalised experiences by providing access to the best travel options. Both large and small businesses from all over the world can benefit from the innovative online tools of this agency to increase compliance and savings. With the launch of the latest Egencia app, hotel conversations can take place between hotel owners and travellers for confirming bookings or making requests.
Click here for information about Egencia.

Booking.com for business travellers is the world's biggest online booking portal. This travel management company provides customers with access to listed hotels and apartments on Booking.com as well as offering details of the destination and event. The easy-to-use website allows business travellers to book and manage all their accommodations, car rental, and much more in one place. By using Booking.com, business travellers can gain full visibility and control over their stays.
Click here for information about Booking.com Business.

CTM or Corporate Travel Management is like no other travel company and shouldn't be confused with the services of a traditional agency. While travel agencies offer day-to-day services to business clients by making actual reservations according to company policy, CTM's main role is to implement what's been negotiated with the company. In simpler words, the agents at CTM decide on the flight service class for your employees, negotiate rates with hotels and airlines, and make sure you get the best possible deal.
Click here for information about CTM.
Online Travel Agents (OTAs) to Increase Your Hotel Bookings
Every hotel owner or manager's goal is to increase bookings and drive customers to their website. Online travel agencies (OTAs) are the best distribution channel to turn to as they are the biggest contributors to filling hotels with customers during the peak and off-peak seasons. If you wish to increase your hotel's occupancy, you'll need to consider working with multiple online travel agencies to sell your rooms. With the help of OTAs, your hotel will increase its online visibility to a large number of people across the world. In the article "Online Travel Agents (OTAs) to Increase Your Hotel Bookings" you will get an insight into the best platform to use for attracting customers to your hotel.
Since many companies outsource their travel management to corporate travel agents, it is beneficial for hotels to partner up with these kind of distribution channels. Hotels can optimise their distribution strategy by joining and working together with corporate travel agents, resulting in more corporate guests.
More Distribution Tips to Optimise Revenue
The distribution mix that hotels choose to use have a significant impact on their revenue management strategy, and on their overall success. In the following articles you find more distribution strategies to optimise your revenue: